Antimicrobial wound contact layer
Mepitel Ag
Antimicrobial soft silicone wound contact layer
-/-
Mepitel Ag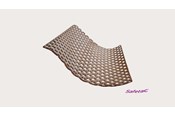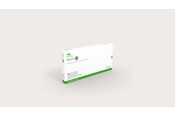 Mepitel® Ag is an antimicrobial soft wound contact layer with Safetac® technology. It adheres gently, which minimises trauma to the wound bed and the surrounding skin as well as pain to the patient during dressing removal .
Mepitel Ag delivers antimicrobial activity within 4 hours and up to 8 days (in vitro) . The open structure of the dressing allows a good fluid drainage, such as wound exudate, into the secondary absorbent dressing . Mepitel Ag can be left in place during outer dressing change and may extend wear time while increasing patient comfort (compared to traditional dressings) .
Supports undisturbed wound healing
Allows exudate to pass vertically into a secondary dressing
Inactivates a wide range of wound relevant pathogens (in vitro)
Demonstrated ease of application and removal
Conforms well to graft sites and difficult-to-dress areas
Low exudation
Low to medium exudation
Medium to high exudation
Viscous exudate
Sutured wound
Superficial wound
Fragile skin
Burn
Traumatic wound
Skin graft and mesher
Wound contact layers
hidden1
hidden2
Further product information
When to use Mepitel Ag
Mepitel Ag is indicated for the management of a wide range of exuding wounds such as skin tears, skin abrasions, sutured/surgical wounds, partial thickness burns, partial and full thickness grafts, lacerations, diabetic ulcers, venous ulcers, and arterial ulcers.
Silver sulphate is added to the dressing as a preservative to inhibit or reduce microbial growth on the dressing.
hidden1
hidden2
How to use Mepitel Ag
Watch how to apply Mepitel Ag
hidden1
hidden2
Mepitel Ag - conformability and removal
Product details
| | | | |
| --- | --- | --- | --- |
| Code | Size cm | Pcs/box | Pcs/case |
| 390590 | 5x7.5 | 10 | 50 |
| 390790 | 7.5x10 | 10 | 40 |
| 390090 | 10x12 | 10 | 60 |
| 391090 | 10x18 | 10 | 70 |
| 392090 | 20x30 | 5 | 30 |
| 392059 | 20x50 | 2 | 12 |