Radiation Skin Reactions
Prevention and Treatment of Radiation Skin Reactions
Mepitel Film for preventing skin reactions in radiotherapy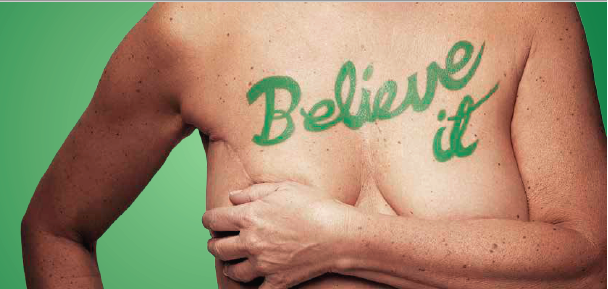 Believe It
Clinical studies1 have shown, that Mepitel Film significantly reduces radiotherapy-induced skin damage after radio-therapy treatment of breast cancer.
PREVENTION
"Skin reactions can seriously affect the quality of life of cancer patients during radiation therapy. Our research shows that there are ways to significantly reduce the severity of these reactions"
Dr Patries Herst
Senior lecturer in the Department of Radiation Therapy at the Medical School of the University of Otago in Wellington, New Zealand.
The figures speak for themselves:
One in eight women will be diagnosed with breast cancer,
Up to 90% of those undergoing radiotherapy will develop skin reactions as a side effect.
Mepitel® Film is designed to protect fragile and sensitive skin and minimise risk of skin breakdown and has shown to be a solution for preventing radiotherapy skin reactionsSkin
Skin reactions can be very painful, affecting patients' quality of life. Radiotherapy induced skin reactions usually appear within 1-4 weeks of the start of treatment, persist for the duration of the therapy and may require 2–4 weeks to heal after treatment is complete. Severity of skin reactions ranges from mild erythema to ulceration and severe moist desquamation.
The evidence
A randomized controlled clinical trial1 published in 2014, showed that the prophylactic use of Mepitel® Film decreased the severity of radiotherapy related skin reactions by 92%, and completely prevented moist desquamation.
How prevention works
The key to preventing skin reactions is to use a protective film dressing on the skin from the first day of radiotherapy, protecting fragile skin from moisture and the daily friction of clothing.
Continued use of Mepitel® Film for 2 to 4 weeks after radiotherapy treatment has stopped is clinically proven to be highly effective at preventing skin reactions, allowing skin to heal and recover undisturbed.
When Mepitel® Film is used in this way, as part of radiotherapy, it is clinically proven to be highly effective at preventing skin reactions.
The benefits
Mepitel® Film is an ultra thin, soft and highly conformable transparent film dressing with Safetac®, offering gentle, breathable protection for fragile and sensitive skin.
Product benefits you can believe in:
Mepitel® Film decreased skin reaction severity by 92% compared with aqueous cream.
Moist desquamation rates were 0% for Mepitel® Film and 26% for aqueous cream.
Prevention - Clinically proven to prevent moist desquamation and decrease skin reaction severity by more than 90%.1
Thin and transparent -Thin and completely transparent film. Will not interfere with radiotherapy and can be worn from the start of treatment and throughout.
Skin-friendly - Soft and breathable layer, conformable for contoured areas like breasts.
Protective - Protects fragile and sensitive skin from friction, and is showerproof.
hidden1
hidden2