Antimicrobial gelling fibre dressing
Exufiber Ag+
Gelling fibre dressing with rapid antimicrobial action for highly exuding wounds
-/-
Exufiber Ag+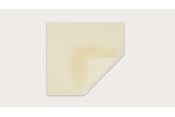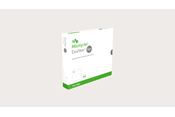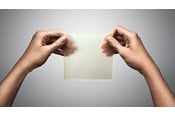 Exufiber® Ag+ wtih Hydrolock® technology is a sterile non-woven gelling fibre design with a rapid antimicrobial action for sustained protection against a broad range of Gram negative and Gram positive bacteria . Exufiber Ag+ is proven to kill 99 percent of mould within 24 hours (in vitro) and may reduce odour .
When Exufiber Ag+ comes into contact with wound exudate, it transforms into a gel. The gel helps support a moist wound healing environment and stays in one-piece so you can remove it easily when you change the dressing . The high absorption and retention capacity can reduce the risk of leakage and maceration.
You can use Exufiber Ag+ when managing medium to highly-exuding wounds .
You can use Exufiber Ag+ in combination with Mepilex® Border with Safetac®.
Rapid antimicrobial action for up to 7 days (in vitro)
Kills a broad range of pathogens including VRE, MRSA (in vitro)
Proven to kill 99% of moulds within 24 hours
Superior fluid retention capacity
Highly absorbent even under compression
MISSING TAGS
Antimicrobial dressings
Gelling fibre dressings
hidden1
hidden2
Further product information
When to use Exufiber Ag+
Exufiber Ag+ is intended to be used on medium to highly-exuding wounds. It's suitable for leg and foot ulcers, including diabetic foot ulcers, pressure ulcers, surgical wounds, donor sites, partial thickness burns, malignant wounds and dermal lesions. Exufiber Ag+ may be used under compression.
How to use Exufiber Ag+
hidden1
hidden2
Easy-to-follow instructions for application of Exufiber Ag+
hidden1
hidden2
Exufiber Ag+ demonstration of its integrity and fluid retention properties
hidden1
hidden2
Listen to what clinicians have to say about Exufiber
hidden1
hidden2
Watch how the mechanically-secured fibres – and how the material swells upon contact with fluid, locking it securely away
hidden1
hidden2
Hydrolock technology
Superior fluid retention
Exufiber Ag+ with Hydrolock® technology is designed for highly-exuding wounds. Exufiber Ag+ is made of a different synthetic material than conventional fibre dressings . Hydrolock technology packs the dressing fibres tightly, leaving less space for fluid to flow freely. This enables superior fluid retention – compared to other gelling fibre dressings – and reduces the risk of leakage, protecting skin against maceration.
Product details
| | | | |
| --- | --- | --- | --- |
| Code | Size cm | Pcs/box | Pcs/case |
| 603421 | 5x5 | 10 | 40 |
| 603425 | 10x10 | 10 | 60 |
| 603423 | 15x15 | 10 | 60 |
| 603420 | 2x45 | 5 | 20 |
| 603424 | 20x30 | 5 | 20 |