Factors leading to pressure injuries
Not just skin deep
Pressure injuries can form in the deep tissue, so looking at the surface of the skin won't necessarily tell you whether a patient is safe. And despite what the name suggests, pressure isn't the only cause.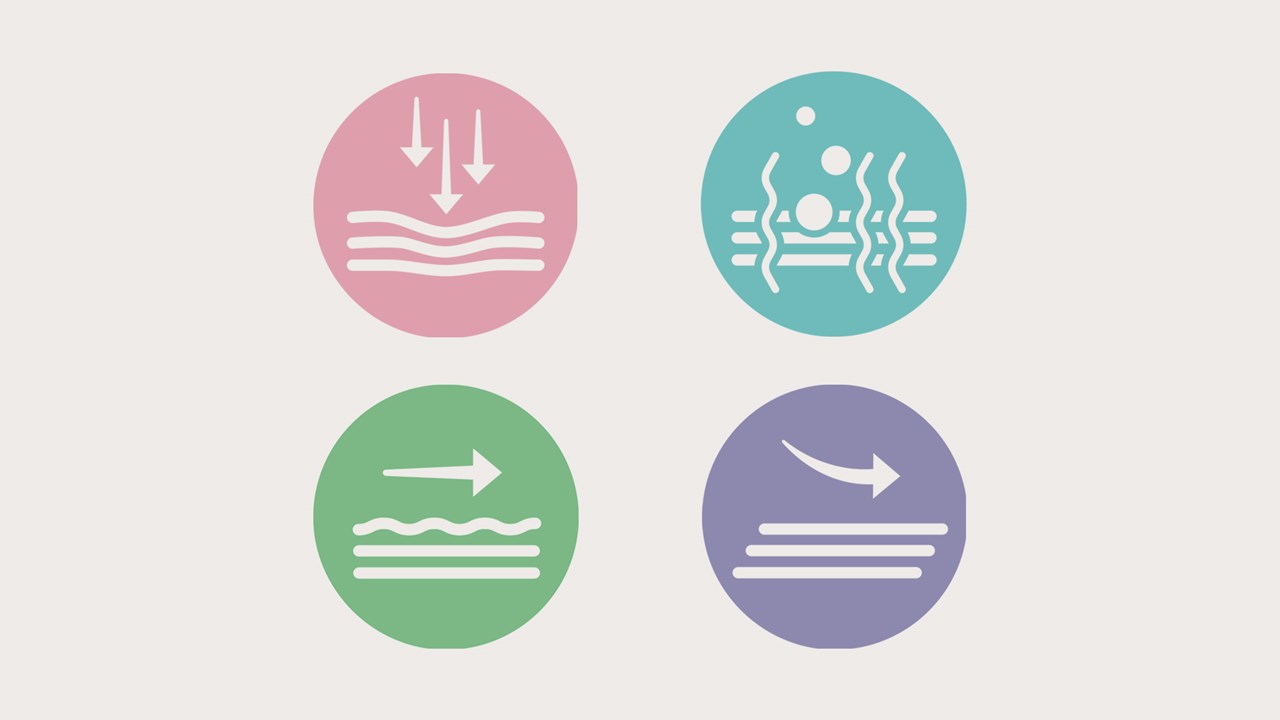 From our experience a number of extrinsic factors increase the risk of pressure injuries, including pressure, shear, friction and microclimate1.
hidden1
hidden2
Friction - A force that occurs when skin slides against another surface. One example of friction is when gravity causes a patient to slip down the bed. The amount of friction depends on how easily the two surfaces can move across each other, and on how much pressure is applied1.
hidden1
hidden2
Pressure - A force applied at right angles to the surface of the skin. Pressure compresses the tissue and can deform skin and soft tissues such as subcutaneous fat and muscle. Deformation is greater when pressure is applied over a bony prominence1.