Mölnlycke News
How we handle the Covid-19 situation
March 26, 2020
Being a provider of medical devices for health care professionals – many of which are critically needed to combat the evolving COVID-19 situation – Mölnlycke is currently doing its outmost to ensure the supply and to minimise disruption for customers.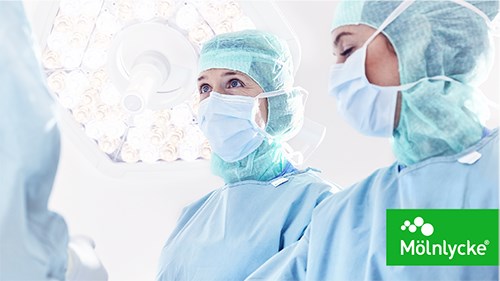 Mölnlycke's highest priority is to maintain deliveries to current customers, and to keep employees, partners and customers safe in accordance with relevant authority guidelines.
Overall, Mölnlycke has a robust global supply chain with limited exposure to China. As a rule, Mölnlycke sources components from more than one partner, and from several geographies.
As the evolving COVID-19 situation is increasingly straining global supply for medical devices and key manufacturing components, Mölnlycke is committed to take necessary action to maintain security of supply to the best of its ability and to keep customers properly updated.
Current supply status
As of today, only a very small part of Mölnlycke's supply chain has been affected in relation to the spread of COVID-19. Mitigating measures taken to maintain security of supply include sourcing from additional partners, reroutes of logistics and speeding up deliveries with air freight.
Mölnlycke's supply chain for Wound Care Products is robust, featuring independent production units in several geographies and limited production in China. Our best estimate per today is that Mölnlycke is in a good position to continue supplying wound care products and antiseptics as normal. We encourage our customers to order normal quantities in order to avoid hoarding.

Mölnlycke product categories for which deliveries currently are affected include gloves, face masks, isolations gowns and gauze. Should the sourcing situation continue to deteriorate, Mölnlycke will proactively seek to replace backorder components with substitute products, as we believe this is the best available option to minimise disruption for customers. If product substitution is not possible, products may also be backordered. In any case, customers will be informed well ahead of any changes to the order status.