Life changing mission
Operation Smile Volunteer Programme
Every year several of our employees help Operation Smile medical volunteers to restore smiles, hopes and futures. They travel on a mission overseas to volunteer their help where help is needed most.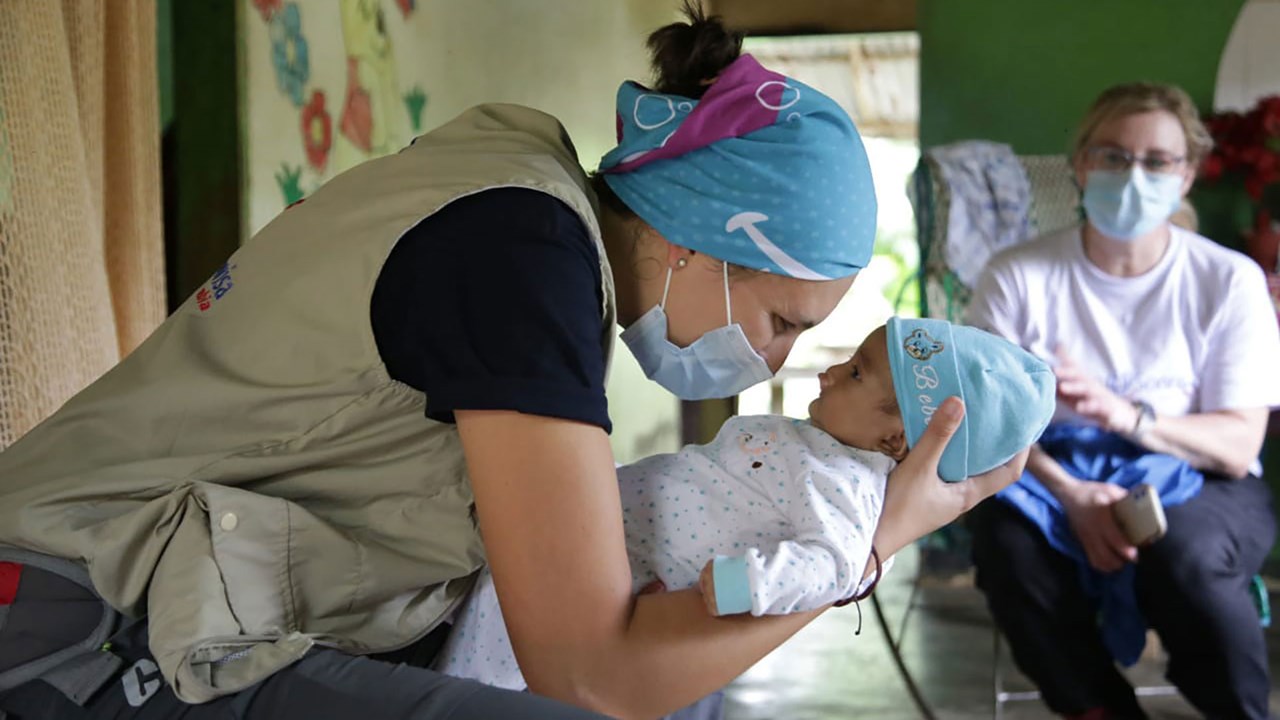 Ashley Anderson, Mölnlycke US, with a baby patient during the 2022 mission to Colombia
Our volunteers are employees who have shown exceptional engagement throughout the year when it comes to organising fund- and awareness raising activities. Missions usually take place in countries where access to healthcare is still very low and social isolation of children with cleft condition very high. In this way the volunteers get to offer their hands-on help, as well as experience the live-changing power of those missions.
Watch the report from this year's mission to Colombia to find out what a mission can look like.